Dear Hope,
Before ascending, Jesus summoned His followers to live in His presence and power in order to go love everyone in action and word, baptize those who turn to Him and train as many as possible to obey His commands which He summarized as love for God and neighbor. This way of life He synthesized in the one word disciple-ize which translates better in English with the two words, make disciples. Since His mission is clear, everything we do in our lives personally and collectively is integrated and fueled by these marching orders including our management of His property.
A few years ago the question emerged, What if Hope's 31,000 sq. ft. building, lawns and adjacent park became an enduringly great relational disciple making campus? That question turned into a prayer which turned into plans which turned into conversations which turned into removing clutter which turned into newly painted, freshly carpeted, beautifully lit spaces for relational discipleship.
I am excited to report that more of us within Hope are utilizing this space to connect with one another for prayer and training to obey Jesus than ever before: Bloom Church is gathering in our lower level Reception Hall for worship every Sunday evening and they are leasing 2/3 of our West Wing 2nd Floor for offices and meeting spaces during the week; Denver House of Prayer (a new church plant) is gathering in our West Wing 2nd Floor South Conference Room for worship every Wednesday night; weddings and other celebrations are occurring on a regular basis; this coming Monday morning 158 kids will arrive as we unite with 1st Christian Reformed Church, Platt Park Church and Eagle Lake camp to participate in disciple-izing in the presence, power and love of Jesus together; and I could go on.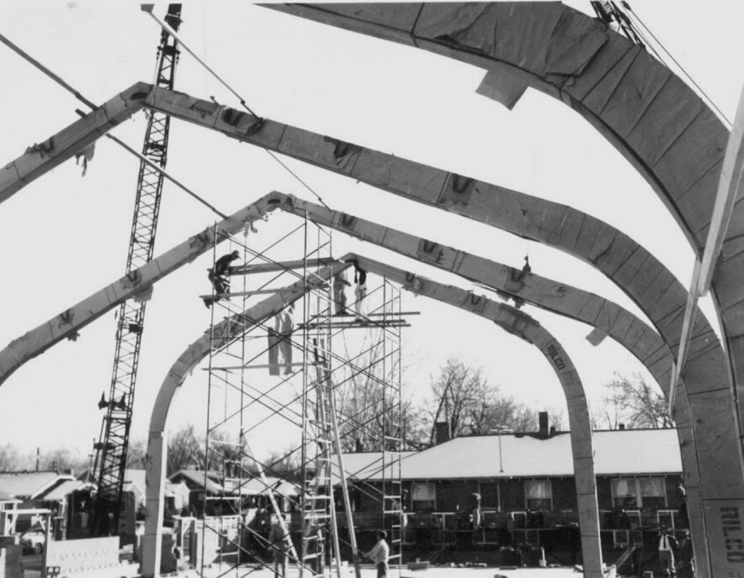 After much prayer, planning, dumpster filling and drafting carefully written facility use agreements, I am convinced we are stewarding this resource more faithfully for our King and His mission. Thank you and may God richly bless all of you for your generous financial giving, physical laboring and can-do attitudes which have made all of this possible.
And there is more to come. Since we have more guests coming in and out as well as more packages being delivered we will be installing new signage to assist at both our Logan St. office and 326 Colorado Ave. entrances (click here for design plans).
Further, our facility team has been meeting with an engineering and design company called Legacy Design to draft plans for significant renovations in the days ahead. As plans are firmed up and phases are clarified you will see renderings and we will all be challenged to pray and contribute our time and money. The vision is to transform our Sanctuary, foyer, access points, kids doorways and primary restrooms in a way that facilitates an even more relational, reverent and joyful disciple-making campus. This will serve able bodied people as well as those with disabilities for generations to come.
As always, if you have ANY questions, ideas or concerns at any time along the way please let me or any of our attentive leaders know. We would love to hear from you.
As the people of Bethel dreamed, sacrificially gave and prayed in the mid-1900's in such a way that we are blessed to steward this space, may we do the same for those who will follow us in this disciple-making mission for generations to come until He comes again.
With gratitude & excitement,
Dean