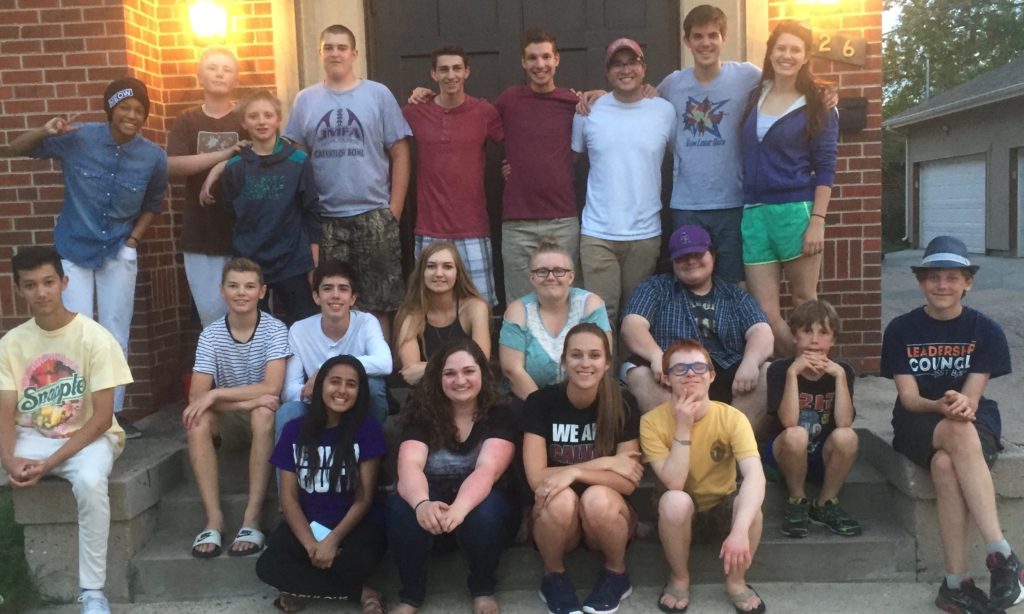 What We Do
Youth Group (weekly)
We meet in the church youth room for food, fellowship, faith and fun every Wednesday night from 6:30pm to 8:30pm. The youth room is located on the top floor of the south side of the building with entry at the Logan Street double doors.
Teen Homeless Shelter (monthly)
Every second Sunday of the month, we take a team of adult leaders and students to Urban Peak, a teen homeless shelter only a few blocks from the church. We cook breakfast, serve breakfast, eat breakfast and have intentional conversations.
Special Events
Beyond our routine happenings, we always schedule special events: game nights, lock-ins, concerts, retreats, hiking, camping, tubing, ice skating, etc.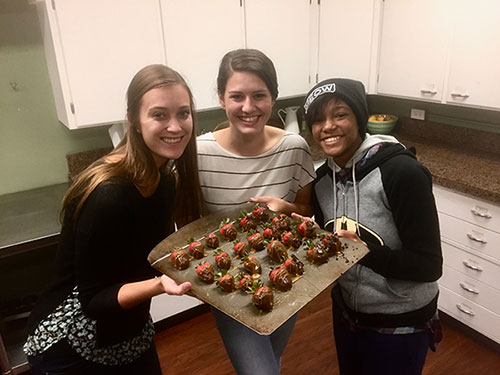 How We Do It
At Hope Community Church, we're all about discipleship—being and making disciples of Jesus—and Ignition Youth Ministry is no exception. Our adult leaders are being discipled by others in our church community and by Jesus himself. This equips us to be one part of the holistic discipleship of middle school and high school students. Our programs are designed to further Jesus' mission of making disciples (Matthew 28:18-20) who follow Him, are changed by Him and join Him in His mission of love (Matthew 4:19).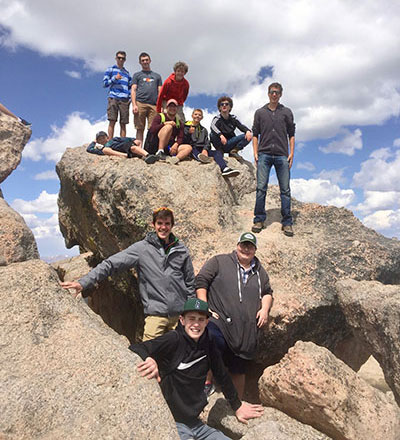 Jesus came and said to them, "All authority in heaven and on earth has been given to me. Go therefore and make disciples of all nations, baptizing them in the name of the Father and of the Son and of the Holy Spirit, teaching them to observe all that I have commanded you. And behold, I am with you always, to the end of the age."
– Matthew 28:18-20

He said to them, "Follow me, and I will make you fishers of men."
– Matthew 4:19
To further this mission, we are committed to teaching and practicing specific habits: we Grow, we Gather, we Give and we Go.
We encourage students to Grow by reading their bibles and praying, frequently and intentionally.

We enable students to Gather together in groups, both large and small, because the wisdom and experiences of others informs and encourages our faith.

We encourage students to Give of the time and resources God has entrusted to them, primarily in serving the church and our neighbors near and far.

We equip students to Go to their friends and classmates and someday to their coworkers and around the world with the good news of the Gospel.
For more information, please contact Arik Stewart:
Arik Stewart
Executive & Youth Pastor
Hope Community Church
arik@hopechurchdenver.org
303-927-9346